Will Dylan Eat It: Marmite (Part 2)
December 8, 2007
After signing his will, kissing his loved ones goodbye, and summoning up all of his courage, the Maitre d' entered battle with the dreaded Marmite drink.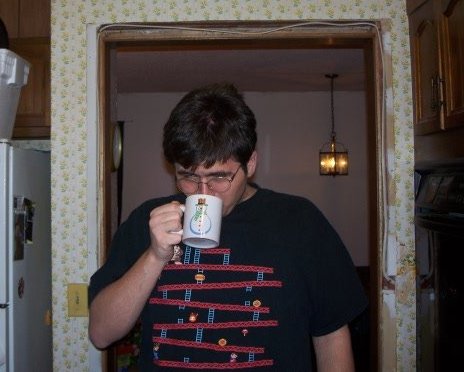 Here's what he had to say:
Not bad. I figured it was going to taste like a big mug full of hot salt
water, but it's actually not very salty at all. It tastes sort of like
beef bullion, although not exactly. The onion and the chili powder
complete the soup taste.
In fact, Dylan apparently liked it so much that he decided to go bobbing for the onion on the bottom.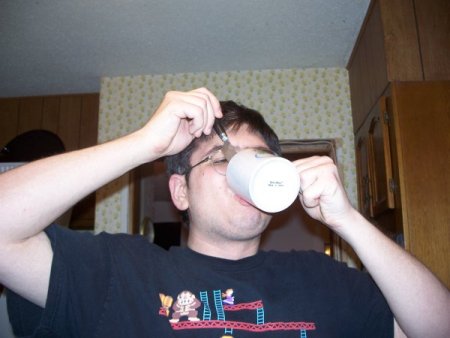 Again, after you finish drinking it, you notice that the taste is
somewhat jarring. I can't describe the sensation any better than that.
It's not pleasant like hot chocolate, nor tolerable like coffee or hot
tea, but it's not bad either. I didn't hate it but I'm not going to
down a couple mugs in a row.
There you have it. Dylan will indeed eat the Marmite-flavored delicacies. And I'm actually a little disappointed by the whole mess, as he didn't find it nearly as disgusting as most normal people do. (The fact that I like the stuff should tell you I'm definitely not normal. But you probably figured that out by now.) However, for next time we have something from a bit farther east than Britain: the infamous European delicacy known as borscht.